5 Hong Kong Hikes To Try In 2022
Hong Kong is packed with incredible hiking trails for hikers of all abilities. If you are looking for a physical challenge this year that will allow you to see places in Hong Kong you never knew existed, keep reading to discover five of the top Hong Kong hikes you need to try in 2022.
Lion Rock
While the views from Lion Rock are usually the main reason for taking this hike, the historical monuments ensure there's plenty to keep you distracted on your journey. One of the highlights of this hike is the monkey colony you'll come across about halfway through the hike. It's a very varied trail, and we recommend packing lunch to enjoy when you reach the top of Lion Rock. From here, you can see Hong Kong Island and Kowloon, making it one of the best viewpoints in the whole of Hong Kong.
Pineapple Hill
When you start the Pineapple Hill hike, you'll feel like you've been transported to the Grand Canyon. Also referred to as Por Lo Shan, it's the only natural canyon formation in the country. Pineapple Hill got its name from the classic Hong Kong treat, which the hill's surface slightly resembles the top of. This short trail is a great option for hikers of all abilities, but some people do find the elevation a little challenging. You'll get some incredible photos throughout your time here, where you'll also enjoy spectacular views of Castle Peak and Tuen Mun.
Sunset Peak
Sunset Peak is the third-highest peak in Hong Kong and needs to be on anyone's list of hikes to try this year. It's quite a challenging hike, so make sure you leave plenty of time for your visit. The most popular time of the day to visit is to hike in time to watch the sun go down. We recommend starting about 3 pm at the latest and packing flashlights and a phone to help you get back down safely in the dark.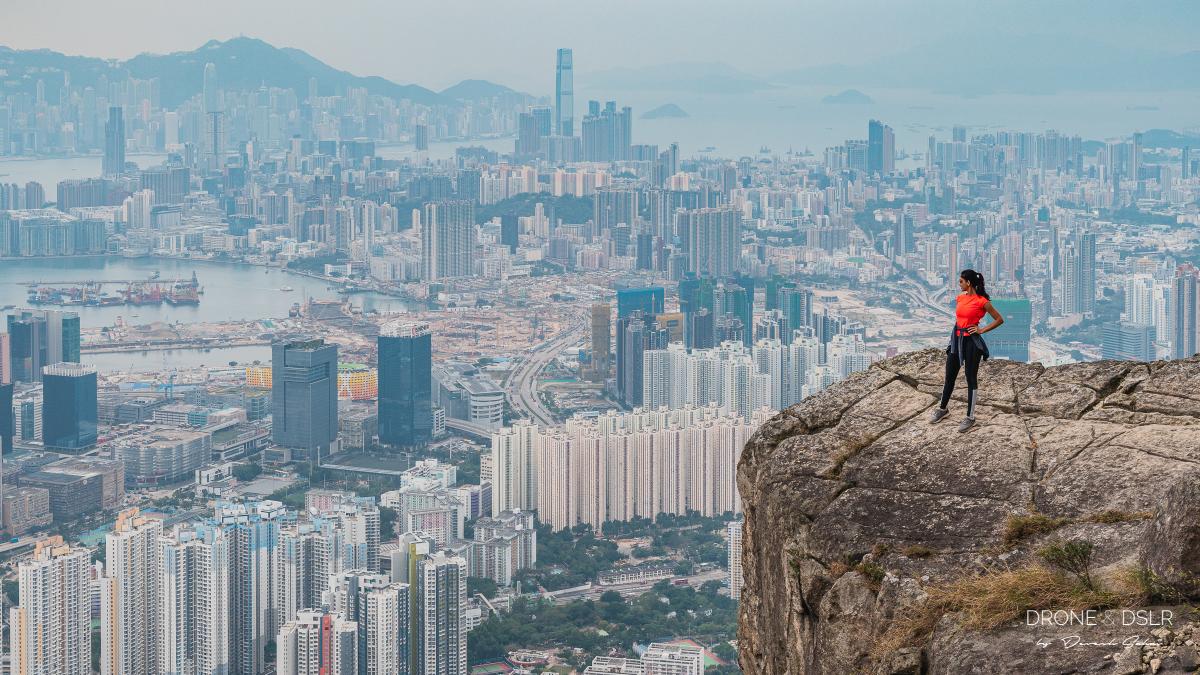 Kowloon Peak
The Kowloon Peak hike leads you to one of the most well-known viewpoints in the city but can also lead you to the popular photo spot called Suicide Cliff. The route is quite a challenge for inexperienced hikers but comes in at under seven kilometres in total. Be careful as you are walking though, as some of the viewpoints are incredibly dangerous along this route. You'll be able to capture one of your favourite photos ever here, with Kowloon behind you in the background.
West Dog Teeth Hike
After warming up throughout the year with the hikes we've shared above, it's time to take on the hardest hike in the whole of Hong Kong. You'll find this hike on Lantau Island, and it involves some basic bouldering if you want to reach the ridge. The incline is about 850m, so it's certainly not for the faint of heart. The ridge is connected to Lantau Peak, which is a fun place to finish your journey before heading back down again. 
As you can see, there's no shortage of great places to hike in Hong Kong this year. Whichever one of these trails you try first, we hope you enjoy seeing a new side of Hong Kong and immersing yourself in nature more this year.
Leave a comment