5 Sustainable Luxury Hotels We're Dying To Visit
The past year has been a huge challenge for many of us, so there's no better time than the present to start planning your next trip. With so many new sustainable luxury hotels popping up around the world, today we're going to share five hotels that we can't wait to visit in the upcoming year or two.
Azulik in Tulum
Azulik is a stunning resort located in the popular area of Tulum in Mexico. It attracts visitors from around the world and is ideal for couples or adults looking for a luxury getaway. The resort is based in the middle of the Mayan jungle, and the project aims to redefine human evolution while also connecting fellow travellers. It's best known for its treehouse-style accommodation, which immerses guests in nature while still offering the modern amenities you would expect from this type of resort.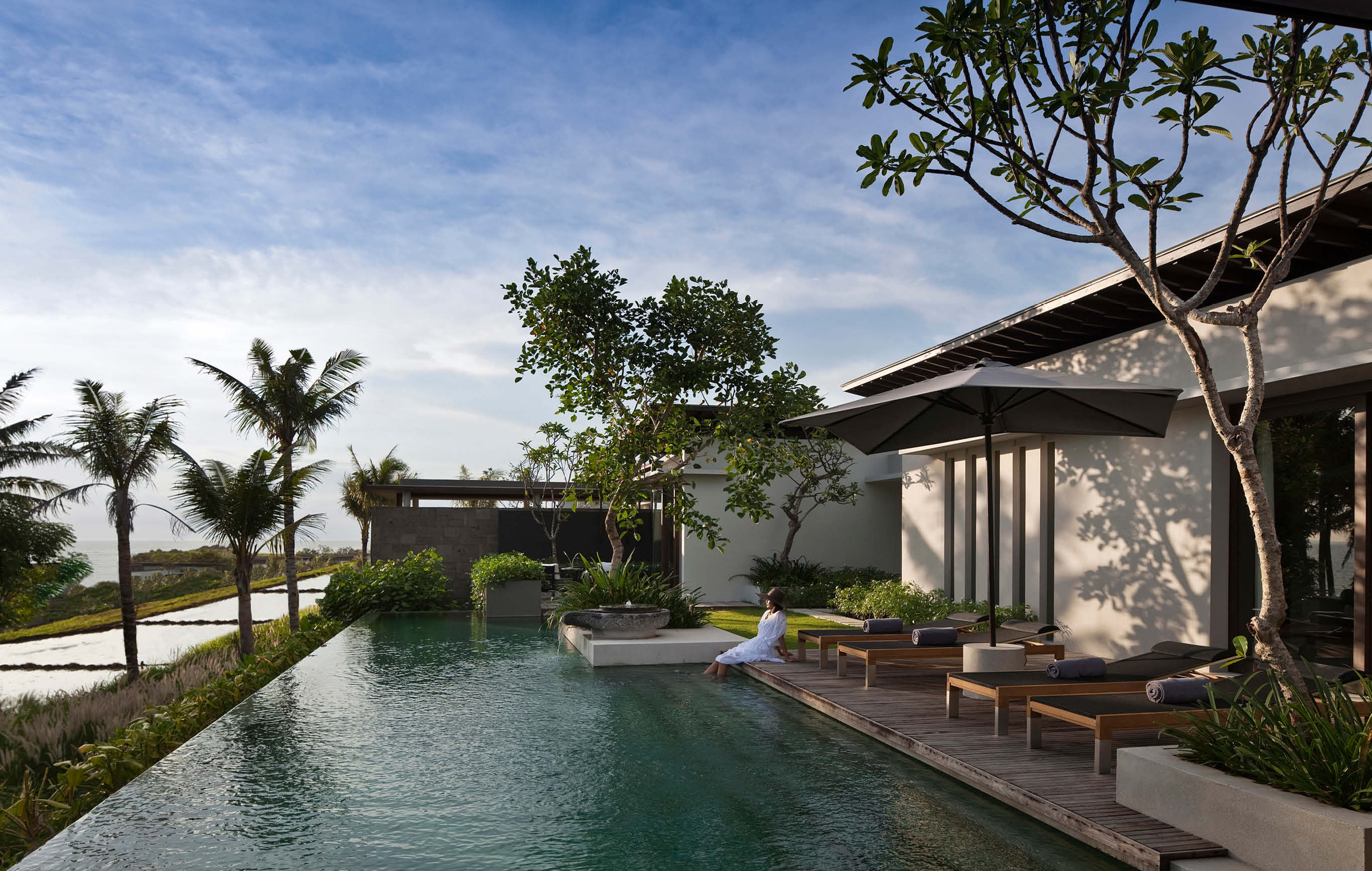 Soori Bali
Surrounded by the rice fields, you'll wake up every morning at Soori in Bali with views over the black-sand beach and the Indian Ocean. The villas here range from one to ten bedrooms, offering options for travel parties of all shapes and sizes. They adopt a minimalist style, but each villa has its own pool and a private courtyard. For the ultimate luxury vacation, opt for the 10-bedroom villa, which comes with its own gym, helipad, and butler service on request.
Six Senses in the Maldives
When you think of the ultimate luxury vacation, the Maldives is one of the first places that comes to mind. When travelling to a destination such as the Maldives, it's so important to choose sustainable accommodation, which is why we love the Six Senses. This remote resort is reached by plane and then a boat from Malé Island and is set within a tropical forest. Our favourite accommodation option is the overwater villa, where you'll wake up every morning immersed in the beauty of this part of the world.
Bisate Lodge in Rwanda
For a slightly more adventurous trip this year, we'd love to visit Bisate Lodge in Rwanda. During your stay here, you can head out on a Gorilla trekking adventure or visit Volcanoes National Park. There's no shortage of activities to keep you busy, but at the end of the day, you'll love coming back to your luxury accommodation. Each of the Forest Villas aims to embody the culture of Rwanda, so it's no surprise the lodge has won dozens of awards since it first opened. On top of beautiful accommodation, you'll also enjoy health-conscious dining so you can keep up with your good routines from home.
Alpina Dolomites
We've been impressed by the number of new sustainable resorts opening in Europe in the past few years, and Alpina Dolomites is one we can't wait to visit. It's surrounded by the magnificent Dolomites and offers you the chance to truly focus on your wellbeing. The resort was designed with an eco-friendly concept and worked to integrate itself into its surroundings. It's open all year round, so you can visit for a ski trip in winter or hiking in summer.
Before your next luxury vacation, you'll want to check out our full range of eco-luxury swimwear. Any of the pieces on our site would be ideal for wearing at one of these sustainable luxury hotels, and we can't wait to see your photos in our swimwear from your next trip this year.
Leave a comment